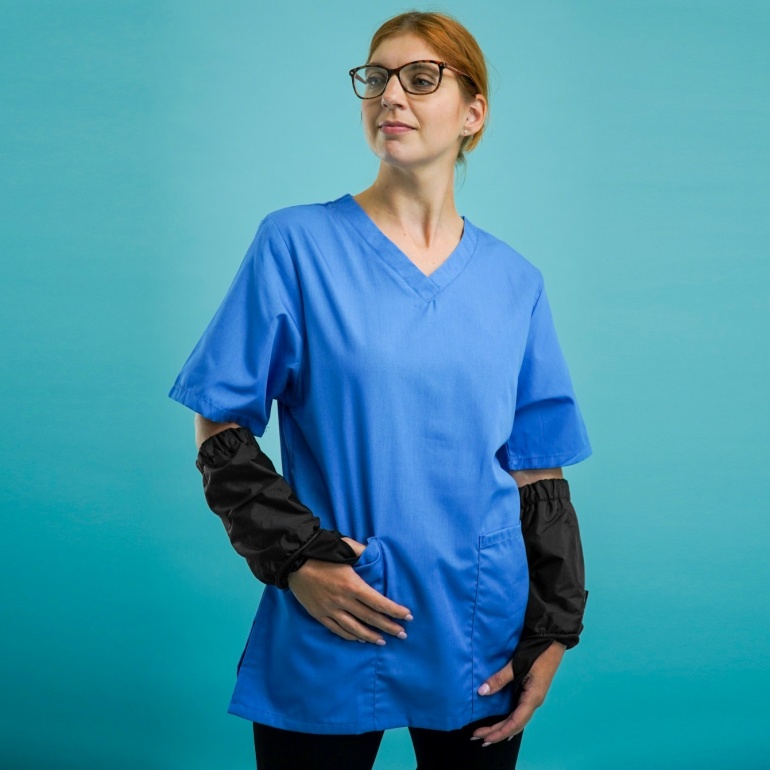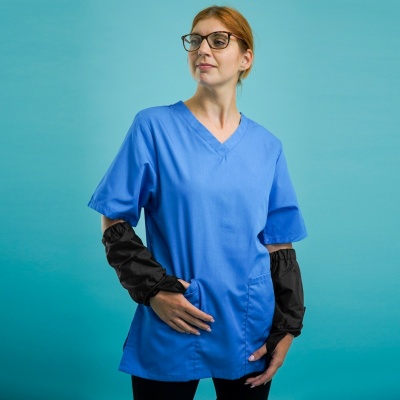 BitePRO® Bite Resistant Arm Guards Version 1
This model is offering bite, scratch and pinch protection for the forearm area. Fully lined with our Cut-Tex® PRO bite resistant fabric, this version features a durable water resistant Polyester liner, protecting the wearer from bodily fluids, which can easily be cleaned and wiped off. The thumb loops keep the arm guards secure in periods of high activity.
Please read our CEO's blog, titled: "What Are Challenging Behaviour Injuries?"
BitePRO® Bite Resistant Arm Guards Version 1 - Features & Benefits
Sold in pairs
Overtly worn
Excellent cut and bite resistance
Thumbhole for improved fit
Quick and easy to put on
Highly breathable inner lining
Durable and water repellent outer material
100% Latex free
Also available as model with additional outstanding protection from severe bruising and blunt forced trauma - Model 100503
Who Is This Product Suitable For?
Professionals working within these sectors:
Mental Health Care
Special Needs
Special Education
Challenging Behaviour
Learning Disabilities
Autism
Please contact us for further information.