You are a teacher. Every day you stand before young people and try to prepare them for the world. On the surface, your profession does not seem like a risky job.
Unfortunately, education professionals are commonly exposed to abuse and violence in their workplace. Students of all ages commit assaults, create the threat of an assault, or put educators in a position of feeling reasonable fear of an assault. Violence against teachers has become a significant issue in the field of education, in countries around the world.
'The Conversation', a world leading publisher of research-based news and analysis, stated on 16 August 2022 that 10% of US educators were physically assaulted in the previous year.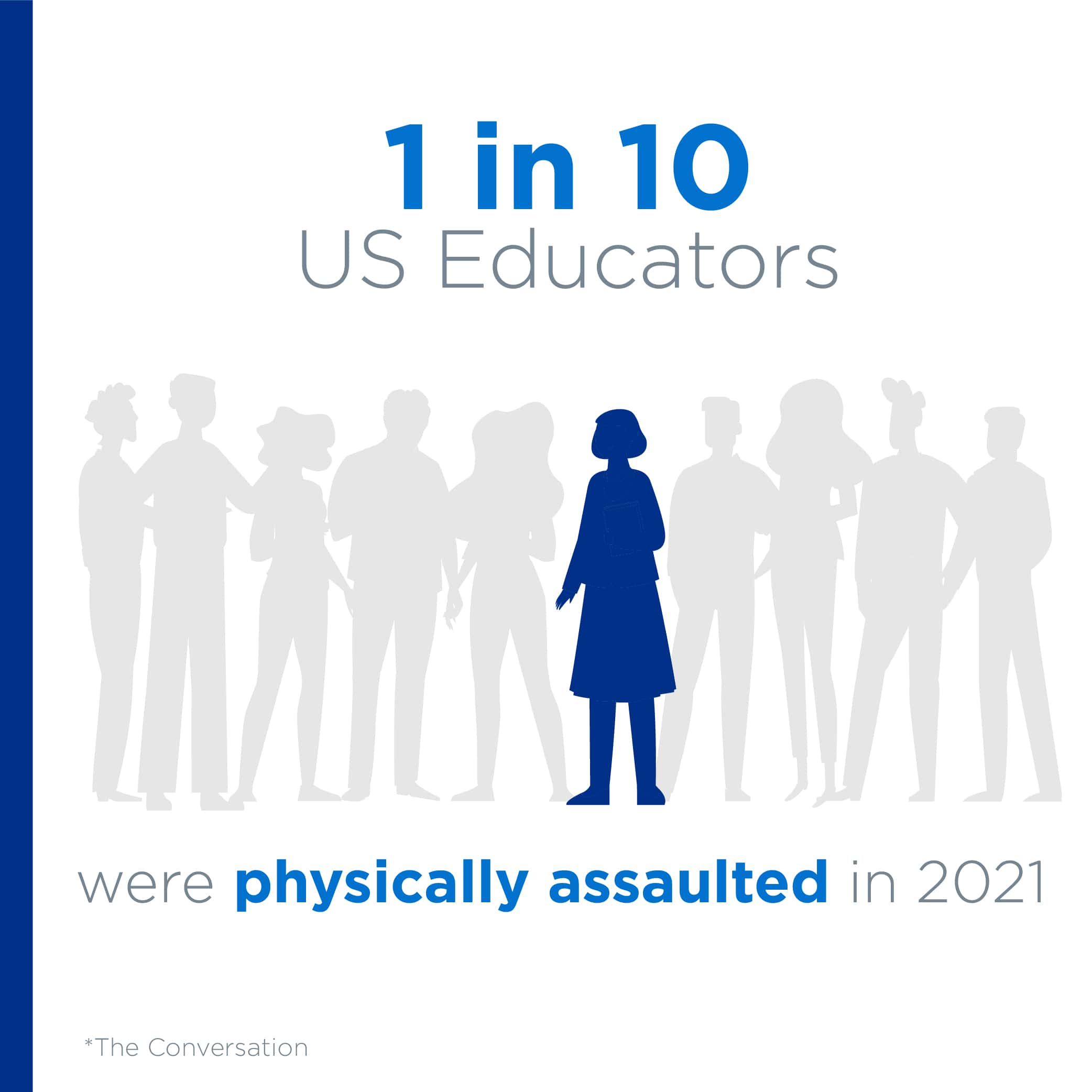 17 alarming statistics and headlines from around the world
14% of US school educators feel humiliated by the assaults so much that they don't share the information with their colleagues. 12% of educators have been traumatized by serious verbal threats and/or physical assaults in the past year. (CaseGuard)
13% of UK teachers have been physical assaulted by a pupil in the last year. 28% of teachers said they have been subjected to verbal abuse. (Evening Standards, UK)
77% of Canadian public elementary teachers in Ontario say they have personally experienced or witnessed violence against a staff member in schools. 42 % of members have suffered a physical injury, illness, or psychological injury/illness as a result of workplace violence against them this school year. (Durham Radio News, USA)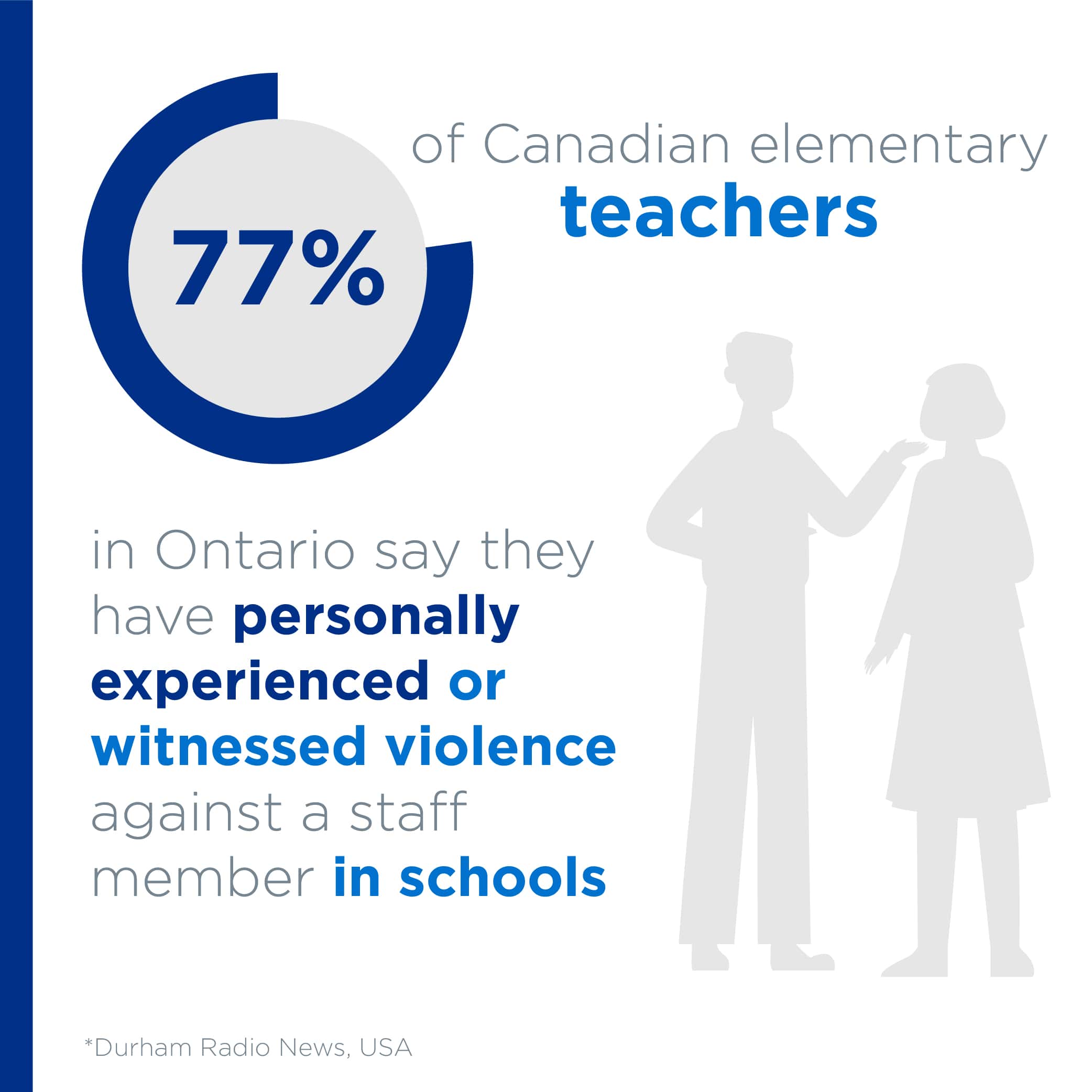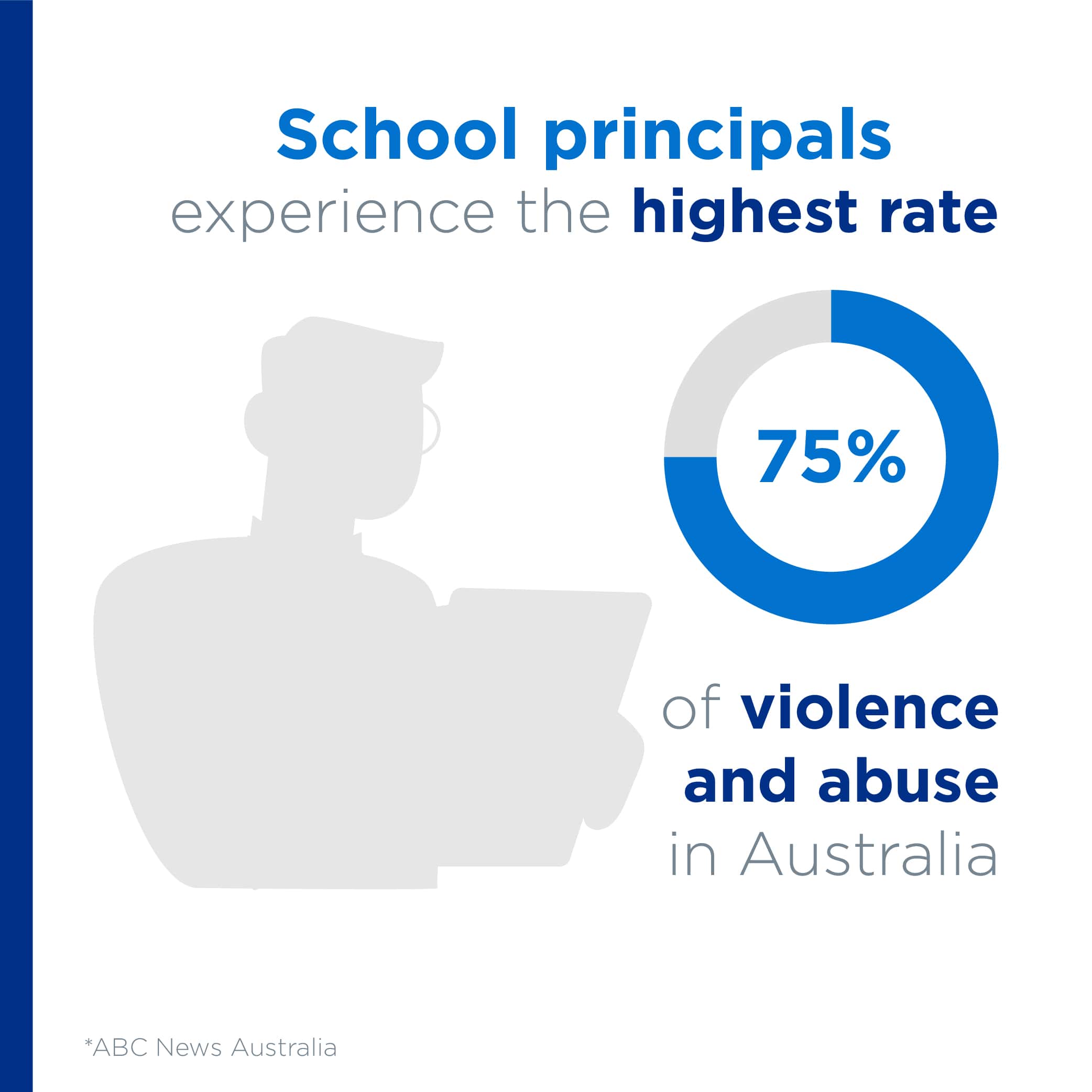 Are you an education professional?
What is your personal experience of aggression and violence at school?
About the Author
Robert Kaiser is the Founder and CEO of BitePRO®, the world's first specialised brand of protective clothing, offering dependable scratch and bite protection for healthcare workers, education professionals, and others working with individuals displaying challenging behaviour. Robert is a widely respected expert in workplace violence and violence prevention. His written work has been published in several international industry leading publications.