The connection between Autism and 'biting' has been highlighted many times in great detail.
Children with Autism often have a difficult time meeting their oral sensory needs; hence they may resort to biting. The frustration and challenging behaviour they can display when not being able to meet this sensory need can often be understood for aggressive behaviour from the outside.
However, this is a self-stimulatory behaviour. Some may chew and bite, others may flap their hands, rock, or spin etc. They do so to relieve anxiety, reduce fear and combat sensory overload. Nail biting, hair twirling, and foot tapping is also a typical behaviour for autistic children.
A child expressing such challenging behaviour will of course find it very difficult to sit still in a classroom and listen to what the teachers is saying. Such child may also be a real distraction to others.
In general, most children displaying such level of challenging behaviour will bite on non-edible objects i.e. toys or clothing. However, in extreme cases, they may even bite themselves, family members or their teachers.
Biting non-edible objects has little impact on others. Biting toys or clothing is less of a problem and can only lead to dirty sweaters and soggy cuffs.
A child biting him or herself, or indeed others is at great risk of causing injuries.
You can find more information on what challenging behaviour injuries are in our dedicated blog.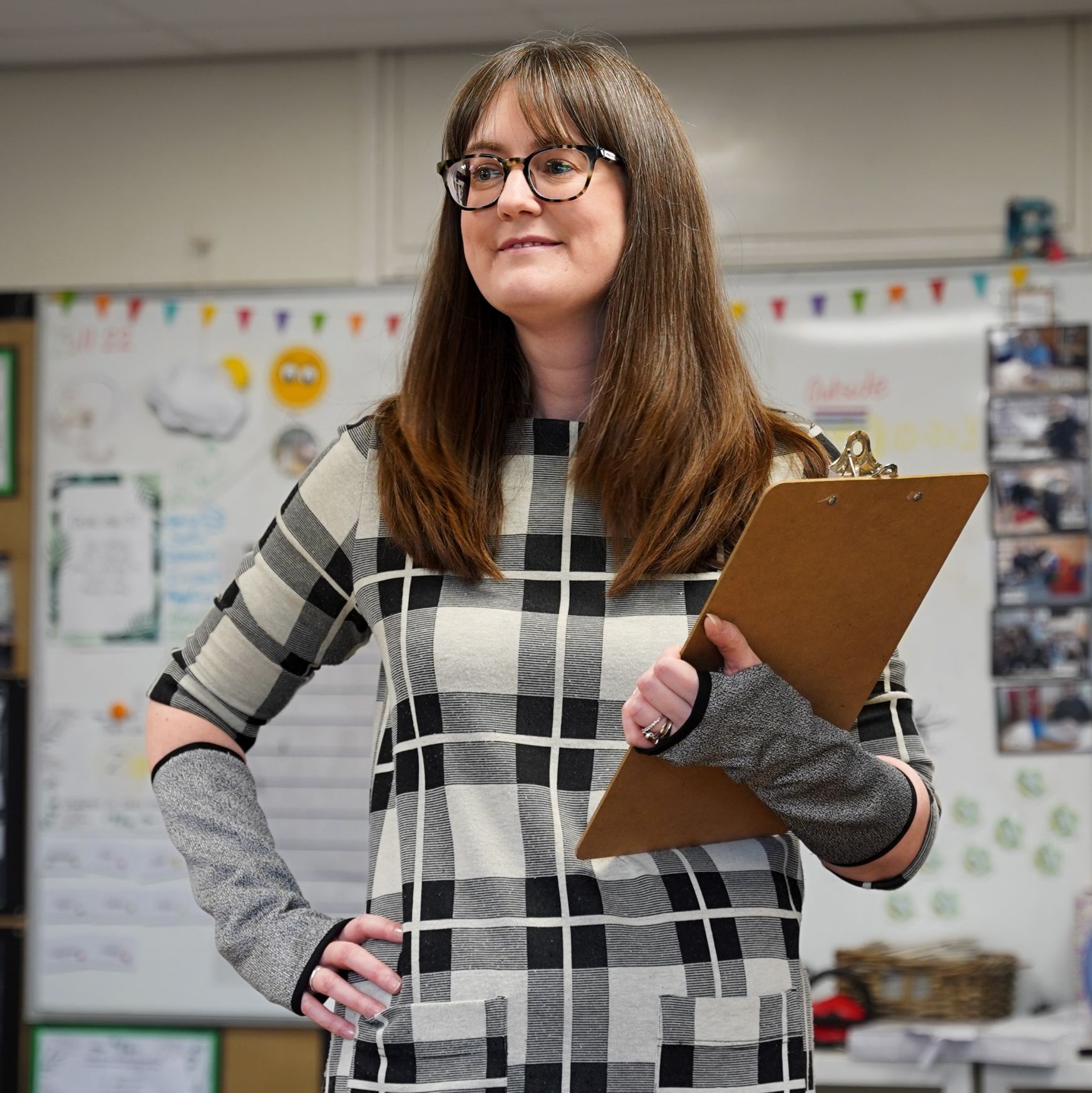 How bite resistant clothing can help?
Here at BitePRO® we are on the receiving end of sometimes very personal stories, kindly shared by both family members and teachers.
For example, one female teacher informed us that there was that schoolboy running around in the classroom shouting. He was told that if he won't sit still and do his work, he will have to finish it at lunchtime. Seconds later, furious at being told off, the child started scratch and hit her, sinking his teeth deep into the flesh of her upper arm. He was just five years old.
Other teachers told us of their daily experiences of being scratched and bitten. Some of these teachers required medical attention and even surgery. Some of their personal stories have made it to local or even national news, raising awareness for a subject not many wish to talk about.
Parents, in strictest confidence, have also sent us images of bite injuries sustained by their own children they clearly love dearly. The number and severity of these injuries are a great concern.
BitePRO® Bite Resistant Clothing might not prevent children from displaying such challenging behaviour, but there is no question about it, it will significantly reduce the risk of injury and the level of physical pain associated to a severe scratch or human bite, and it will also reduce the risk of subsequent infections.
Our arm guards are available in a number of designs, styles and sizes. In order to help you chose the most suitable model we have created a simple 'Guide to BitePRO® Arm Guards'.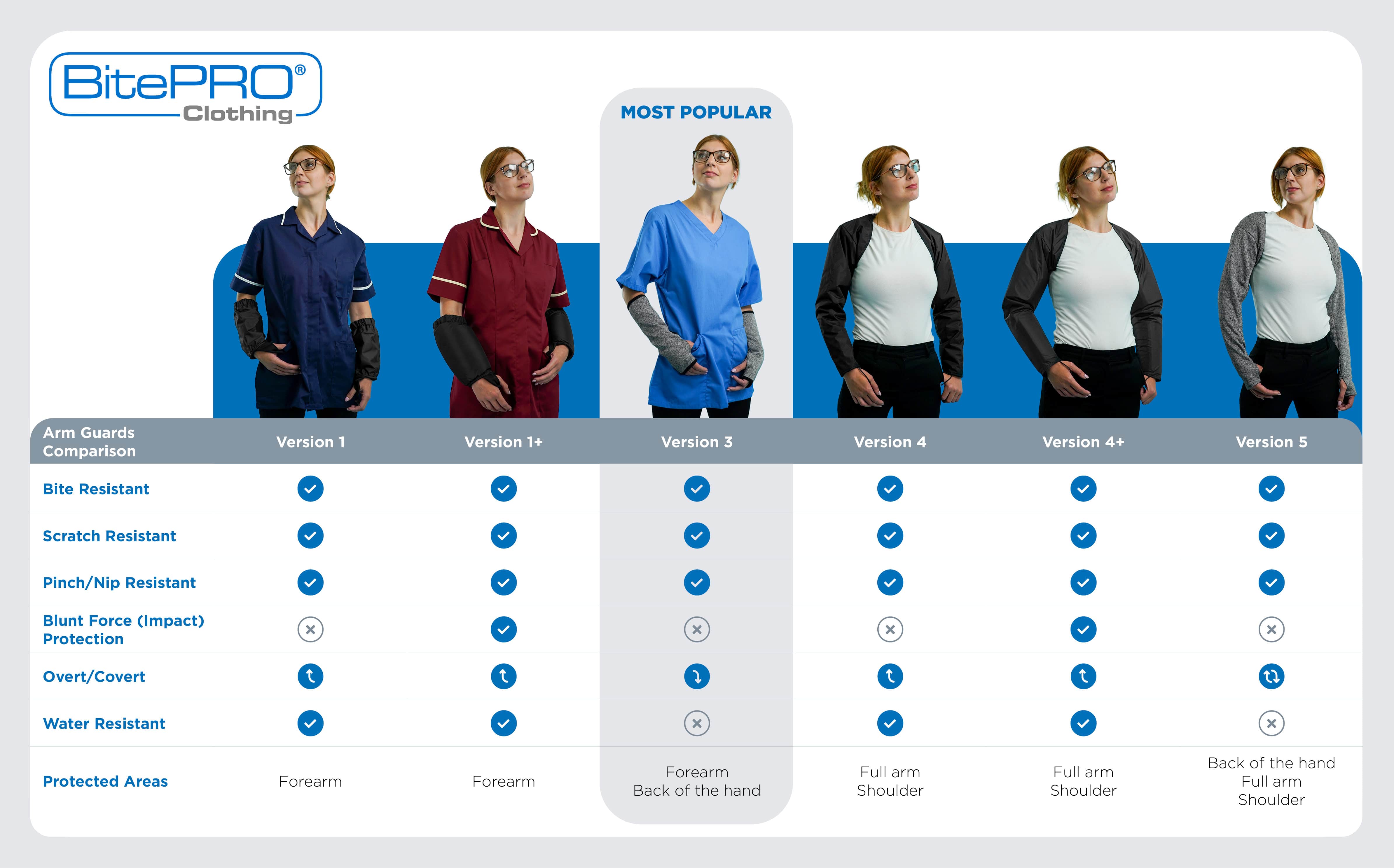 Please feel free and contact us, is you wish to tell us your story. In strict confidence we will do our utmost to help you.