BitePRO® Bite Resistant Arm Guards can be purchased in Canada. They are a dependable way of protecting healthcare and education professionals from human bites, nips and scratches.
Our lightweight and extremely comfortable garments are produced in the UK and can be shipped quickly. They can be easily ordered via our online shop.
Jeffrey Barrett (Temple University School of Medicine) reported that 10%-15% of human bite wounds become infected. The bacterial inoculum of human bite wounds includes as many as 100 million organisms per millilitre and is made up of 190 unique species. He stated that:
"…human bites have been shown to transmit hepatitis B, hepatitis C, herpes simplex virus (HSV), syphilis, tuberculosis, actinomycosis, and tetanus."
According to Canadian online platform 'Healthing':
"...adult bites that cause a wound to the hand can be serious. A clenched fist striking another person in the mouth and teeth can cut or puncture the skin over the knuckles. This is commonly called a 'fight bite'. Tissues under the skin may be damaged, and an infection can develop."
Based on these comments, bite resistant arm guards should be considered in healthcare facilities and schools specialised in working with children displaying challenging behaviour.
One of our customers in Canada recently stated: "Biting is quite a big issue in our special needs school and BitePRO® bite resistant arm guards have successfully helped us mitigate this risk."
How can bite resistant arm guards help?
As our above customer has stated, our bite resistant arm guards will mitigate the realistic risk of bite injuries, they significantly decrease the severity of any subsequent injuries, and they reduce the risk of infections and cross contamination.
Many professionals have previously used makeshift protection that we deem inadequate, offering inferior protection. Others prefer not to wear any protective clothing due to poor comfort levels.
Our VERSION 3 model, our most popular product in Canada, has been designed with the help of many healthcare professionals.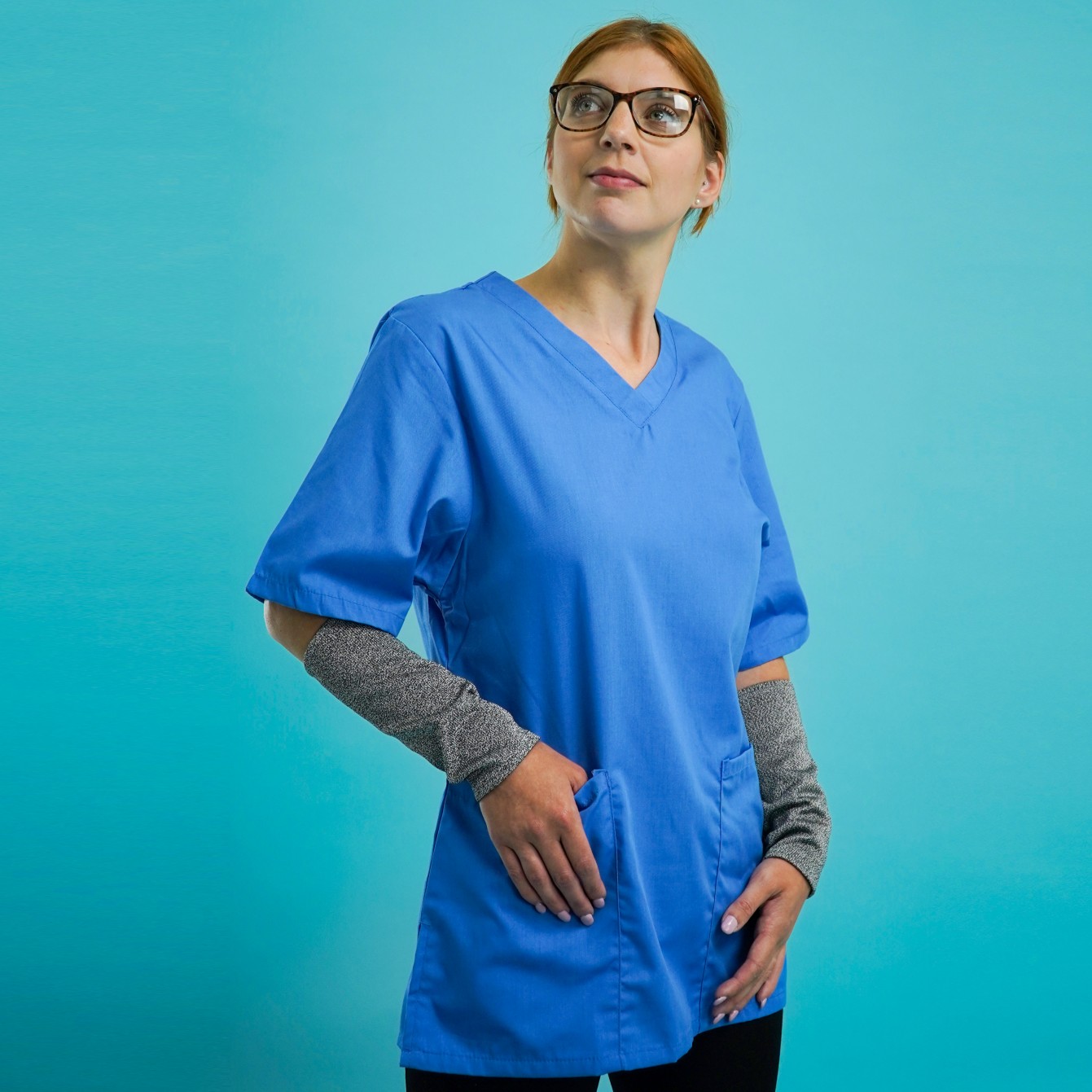 Additional arm guards' models are available.
For further information on the entire range of arm guards available, please read our brief yet very informative guide.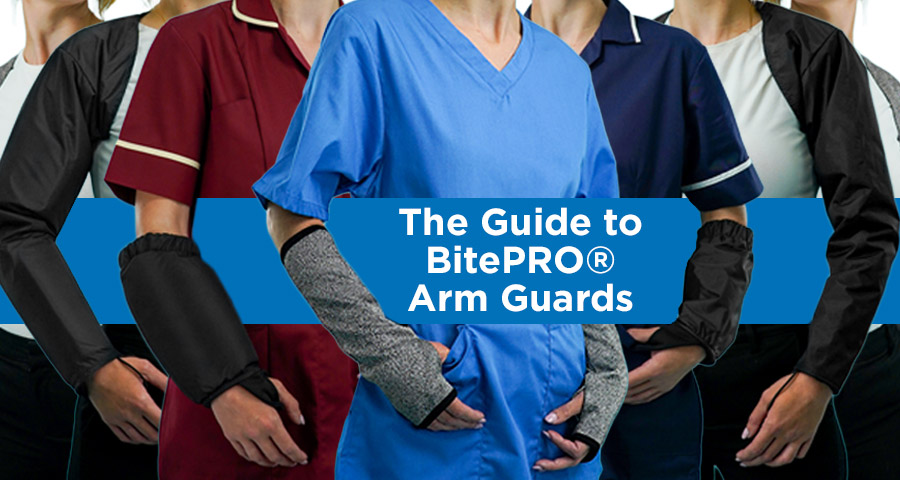 If you want to discuss the potential use of our products within your organisation, then please contact us.
Many of our Canadian customers seem to love our 'grab bag' concept. The BitePRO® Grab Bag contains a range of arm guards as well as bite resistant jackets. This allows employees to select the right garment based on their requirements at the time. Purchasing the Grab Bag will save 20% on the cost of buying the contents individually.