Human Bites Are More Dangerous Than Dog Bites
Of course, human bites are not as common as dog bites, but they are much more dangerous. After a human bite, infection occurs in up to 25 percent of cases, but only in ten percent after dog bites.
Until now, little was known about what the consequences are following a human bite. A team of forensic pathologists, surgeons and microbiologists from the Charité University Hospital in Berlin has set about closing this gap in knowledge. Professor Karin Rothe and her co-authors have now published their findings in the "Deutsches Ärzteblatt".
Irrespective of the cause, the viruses, bacteria or parasites transmitted by a bite can lead to life-threatening infections in all cases. For the optimal treatment of the severe inflammation, i.e. the selection of the right antibiotics, it is important to know which species was the cause.
The spectrum of bacteria in the mouth of a human being is quite different from that in a dog or cat. Victims of violent crime should remember that bites can have serious health consequences.
Bite wounds are not notifiable in many countries such as Germany. Therefore, the cases of surgical first aid reported to the accident insurance institutions - that is around 3600 per year in Germany alone - only reflect the tip of the iceberg.
BitePRO® Bite Resistant Arm Guards have been specifically designed to protect you from this very risk. Example: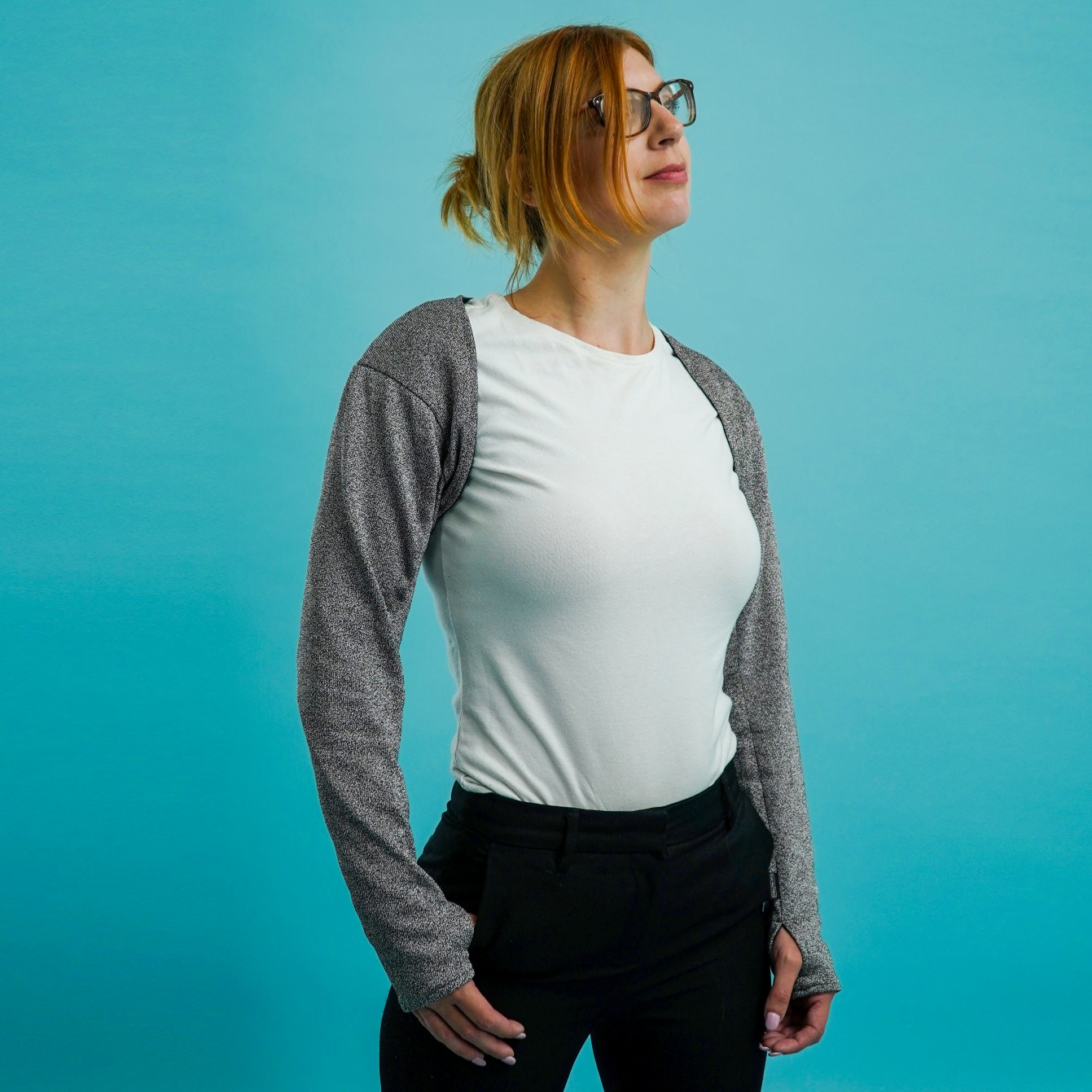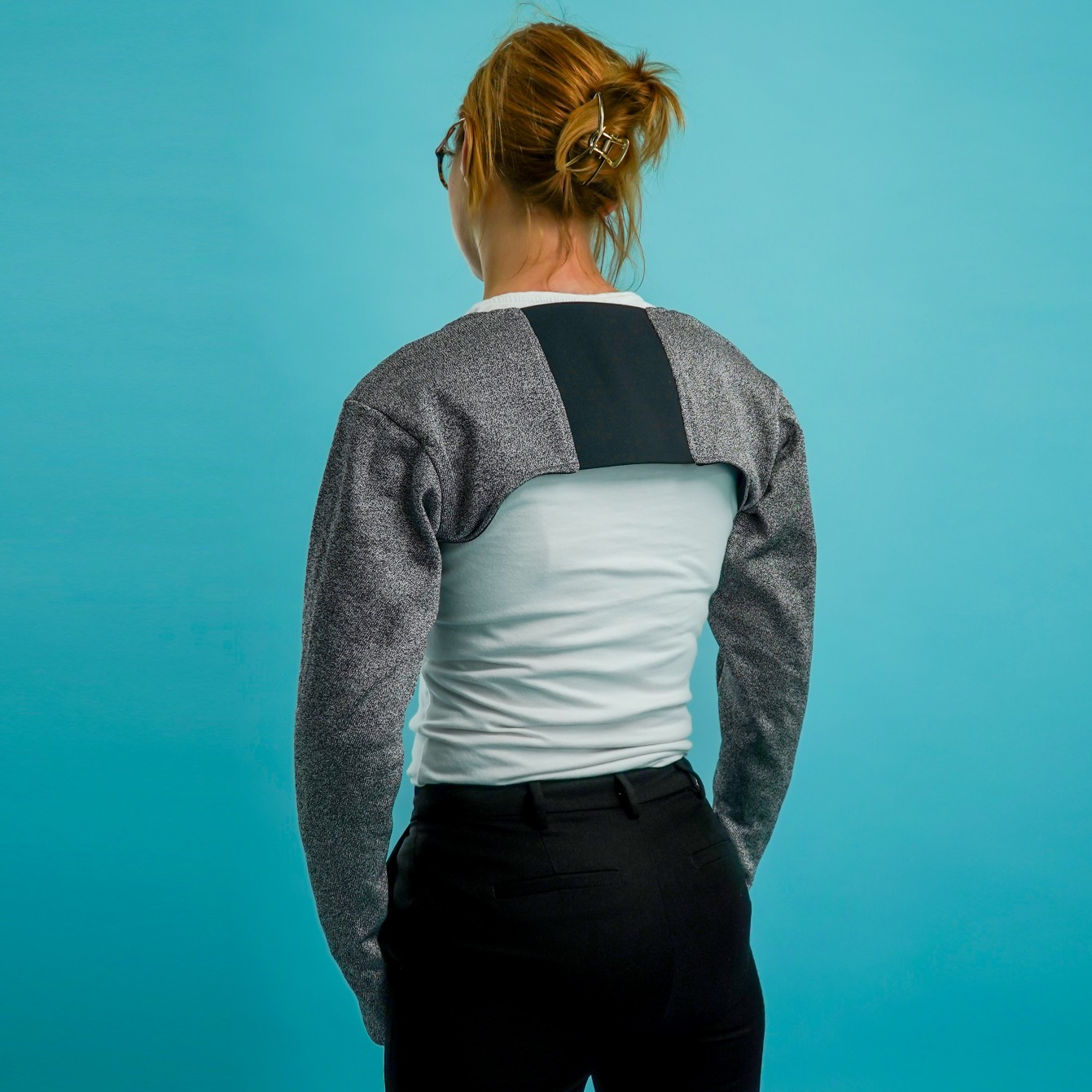 Why do people bite other people?
The doctors at the Charité University Hospital in Berlin were unable to determine exact numbers of how often people in Germany bite another person. But they are probably comparable to those in the USA. Around 20 percent of all bite injuries in cities are caused by humans.
Why people bite other people is well known from forensic studies. Sexual offenses come first, followed by child abuse and defensive bites against an actual or supposed attacker, or indeed when working within mental health care, general healthcare, or other sectors where working with challenging behaviour is part of the job.
Since the mouth and teeth are always colonised by pathogens, pathogens are transported into the skin or the underlying tissue with every bite injury. Even if the bite wound looks harmless at first glance, bacteria can already have settled in the deeper tissue layers.
Wound infections after bite injuries are problematic in several respects. As the Berlin scientists show, the wounds are usually infected not just by one, but by several pathogens. Accordingly, the selection of the right antibiotic is difficult for the treating physician.
The bite of a human
In bite injuries, the pathogen is transported in tissue pockets that are surrounded by dead cells and that receive little oxygen. Germs that are particularly aggressive multiply here, so that a generalized infectious disease can easily develop from the local wound infection. The risk of the pathogen spreading is particularly high in small children and people with a weak immune system.
A particularly bad bite-borne pathogen is the bacterium Capnocytophaga canimorsus. In human tissue, the pathogen releases a substance that inactivates a certain type of white blood cell (neutrophil). These usually eat bacteria or eliminate microbial debris.
Via a yet unknown molecular mechanism, Capnocytophaga canimorsus quickly penetrates blood vessels and is thus spread throughout the body. Serious infections up to generalized blood poisoning can be the result.
After being bitten by an animal, most victims take it for granted that they see a doctor, but especially after a human bite, those affected should consult a doctor as a precaution.
We at BitePRO® are frequently receiving personal messages from healthcare nurses, care workers and special educational needs teachers considering retiring on medical grounds. They have walked away or planning to walk away from the profession they were once extremely passionate about, partly because of the risk of physical injury.
Others, like Minnesota based Special Education Assistant E. Gonzales are keen to continue and state:
"I work at a school where human bites are a daily occurrence, but I work with kids with special needs. But honestly, I wouldn't trade it for the world."
Oklahoma based Psychiatric Nurse Practitioner M. Hagan shares her desire and refuses to give up:
"I have permanent scars from being bitten. However, the relationships created with my patients are priceless. I wouldn't trade my job for anything!"
Their work environments would unquestionably be much safer places to work if the appropriate protection was used where the risk of biting, scratching, pinching is determined, either by behavioural tendencies or history and previous incidents.
We deem BitePRO® Protective Clothing as 'appropriate' never mind effective and dependable.
Please read our CEO's blog, titled: "What Are Challenging Behaviour Injuries?"

About the Author
Robert Kaiser is the Founder and CEO of BitePRO®, the world's first specialised brand of protective clothing, offering dependable scratch and bite protection for healthcare workers, education professionals, and others working with individuals displaying challenging behaviour. Robert is a widely respected expert in workplace violence and violence prevention. His written work has been published in several international industry leading publications.