Mitigating The Risk Of Human Bites
Human bites can be as dangerous as or even more dangerous than animal bites because of the large quantity and types of bacteria and viruses contained in the human mouth, hence dedicated BitePRO® Bite Resistant Clothing has been designed.
Human bites that break the skin can become infected, and even such wounds may not seem dangerous, but the risk of infection is high. They have been shown to transmit hepatitis B, hepatitis C, herpes simplex virus (HSV) syphilis, tuberculosis, actinomycosis, and tetanus. Evidence suggests also unlikely, but possible transmission of the human immunodeficiency virus (HIV).
Who is at risk?
In my opinion literally all public facing professionals i.e. healthcare professionals and teachers, especially teachers in a special educational needs setting. Many of which have to engage with another person expressing any level of aggression (intentionally or unintentionally e.g. due to mental health issues). This includes especially those working within psychiatric hospitals or secure mental health care facilities.
Most professionals within these sectors either have been bitten by another human being at some point in their career, or they know of someone who has been bitten. This means their employer will already have identified a realistic risk to the employee's safety and well-being, and in most countries in the civilised world that means such risk must be addressed and mitigated. Most likely this risk mitigation process will conclude that some level of protective workwear must be identified and issued to the worker.
Today's legal environment will require a risk assessment to be conducted, highlighting any realistic risk employees are being exposed to e.g. being bitten. The purpose of such is to very clearly identifying a) the precise risk, b) the potential liability and c) the implementation of effective mitigating measures.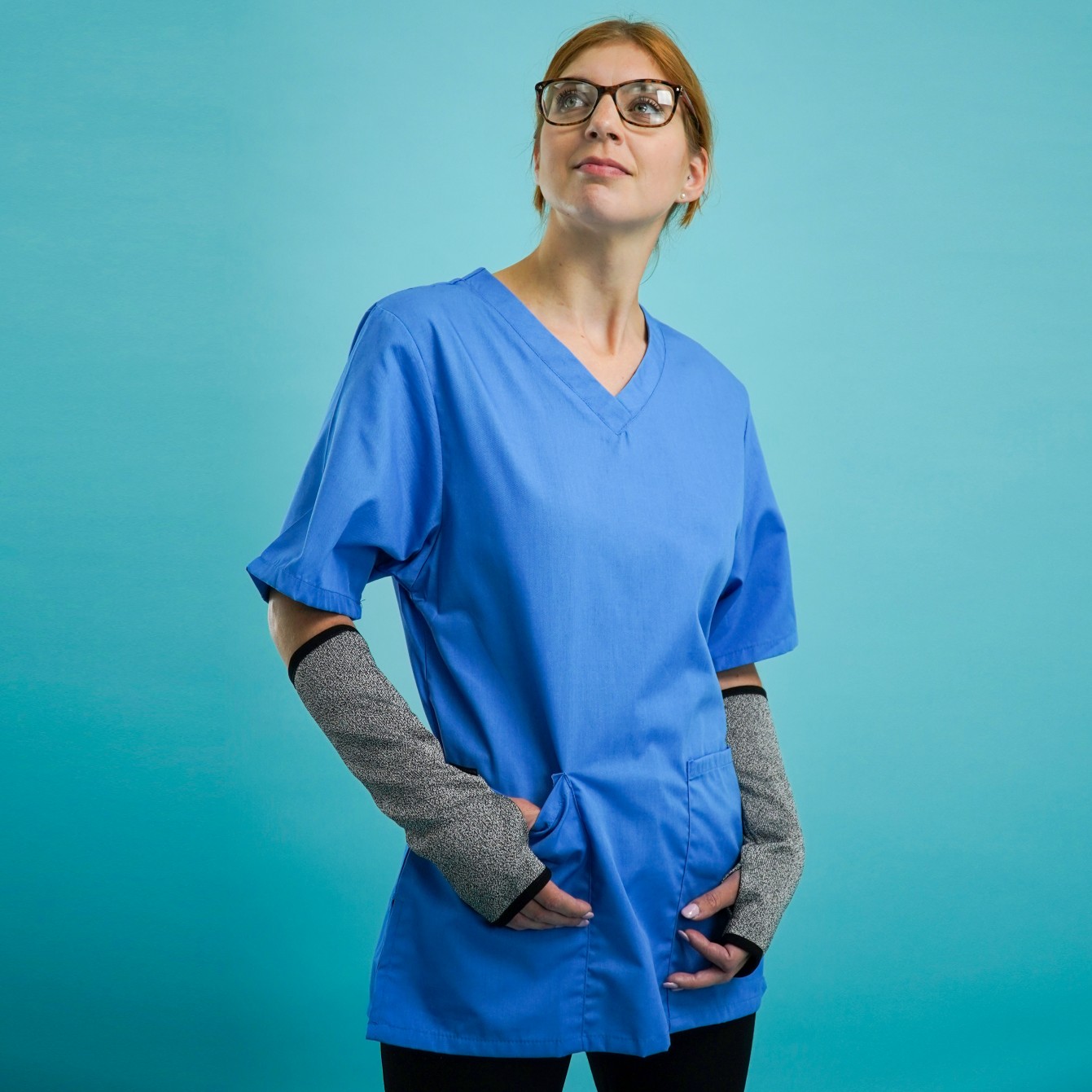 Legal & Financial Consequences
Just as a simple example of the potential consequences of failing to comply with such laws… the Portland Tribune reported on 01 February 2019 that eight educational assistants are suing Portland Public Schools and several administrators for $3.6 million alleging the special needs students they were supposed to assist frequently assaulted them by biting and scratching etc. The lawsuit accused the district partly of negligence. The lawsuit claimed the district and administrators did not sufficiently protect the educational assistants or students.
We believe that bite resistant clothing should be considered as a mitigation measure to reduce that very realistic risk faced by today's public facing professionals. Failing to do so can ultimately result in liability claims and legal action being taken against your organisation by either an injured employee or indeed an overseeing government body.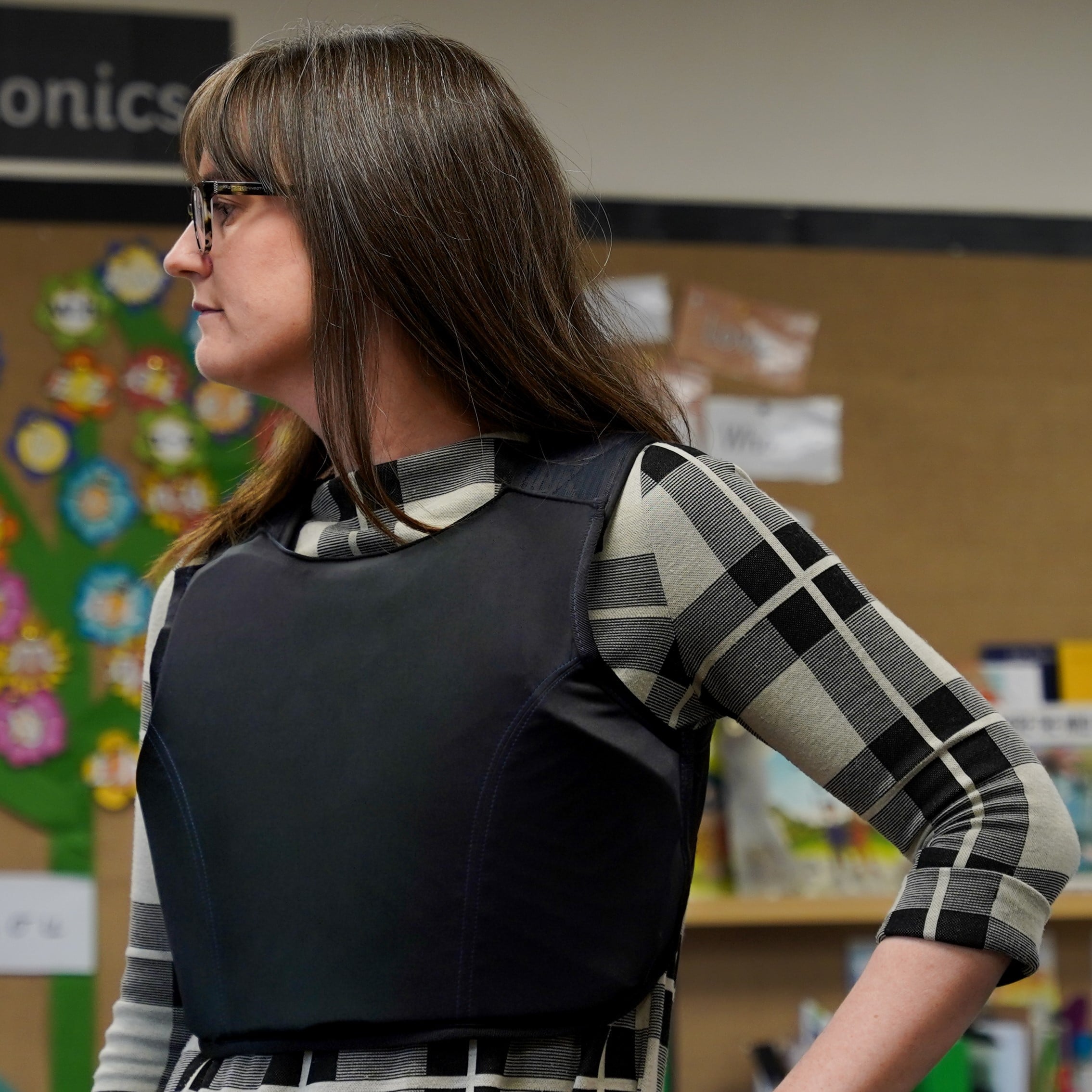 Moral Responsibilities
I personally believe that those working in any of the above highlighted environments have a moral right to do their job as safely as possible. No one should go to work and simply 'accept' that a preventable injury might occur or that an 'assault' of any nature is realistic. Yes, some of us (e.g. law enforcement, military, security etc.) have to accept that the job comes with a certain risk, but we equally have a moral right to expect from our employer that this realistic and identified risk is being mitigated.
Bite resistant clothing has been designed to effectively protect the wearer from the potentially traumatic consequences, such as serious injury, subsequent infection and trauma, of a human bite.
Thousands of public facing front-line professionals around the world have invested in such type of clothing to finally experience that 'peace of mind'. It is a reliable 'safety net'.
David Watts, Director of Risk and Safety of Priory Group, one of the UK's leading and most respected provider of mental health care clinics stated:
"Whilst we are in the fortunate position to only need to use bite resistant clothing and arm guards in rare circumstances, when it has been used, we have received very favourable feedback. I am absolutely certain that the use of this type of protective clothing has helped us to prevent serious incidents and serious injury."
Please feel free to comment on my article here or feel free to contact us , and be assured that I am more than happy to keep our conversation strictly confidential. I would be very interested to hear from you.
Robert Kaiser, CEO
PPSS Group